- Prestige Volvo Cars Englewood -
Welcomes Paul's Motors Volvo Customers!
After 62 years selling Volvos, the owners of Paul's Volvo have retired from the Volvo business. Prestige Volvo is happy to open its door for all Paul's Volvo customers sales and service needs. With over 550 new and pre-owned Volvo's between our two locations and full-service center with certified Volvo technicians and genuine parts, Prestige Volvo Cars Englewood caters to all your Volvo needs.
Conveniently located off NJ-4 in Englewood.
"Excellent experience. Prestige went above and beyond, making us feel like we were more than just another sale. Even though there are multiple Volvo dealerships closer to us, only Prestige was able to secure a difficult to find vehicle for us."
Elizabeth G. | Google Review
"Service department was a pleasure to work with. I had a emergency and they brought my Volvo right in, gave me a loaner car and fixed my car in the same day. I would recommend anyone who has a Volvo to go to Prestige Volvo of Englewood. 5 star service!"
Jay R. | Google Review
"I love this dealer. Amazing staff, extremely courteous and sensitive to client needs and always honor their commitments. I can't say enough good things about the experience here."
Michael K. | Google Review
About Prestige Volvo
Leonard Haiken founded and built Prestige Volvo in 1980, on behest of the manufacturer after a successful career in the auto industry selling high-end vehicles. As the dealership grew, Lenny oversaw the development of a new store and service department that could handle their ever-growing customer base. Following in the ambitious footsteps of his father, Matthew took over the dealership soon after he finished school. Building on the dealership Leonard Haiken founded, Matthew has continued his father's commitment to customer service while modernizing the way Prestige Volvo sells cars. Since taking over, Matthew has also grown Prestige Volvo in East Hanover into Prestige Collection, home of Prestige Volvo Cars Englewood, Lincoln of Englewood and Prestige Kia.
"There's no such thing as no. If the client wants it, they'll get it." - Matthew Haiken
At Prestige Volvo, the entire experience is built around you...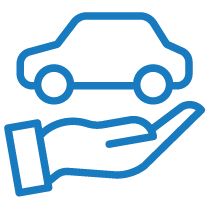 We'll Bring The Test Drive To You
Complimentary Delivery
Pick Up & Delivery