Hi, We're Prestige Volvo Cars of Englewood!
We've Been Building Relationships Since 1980
Apply Now
"There is a deep sense of community at Prestige Volvo. Customers feel this as soon as they enter our dealership. We are committed to helping out customers. We all want to succeed. Life is hard enough as it is... it's nice to come to work and know people care."
— Prestige Volvo Team Member
A Unique Culture With Impressive Perks
Prestige Volvo believes our employees are the reasons for our continued success and future growth. We are passionate about creating positive experiences for customers and the success and satisfaction of our team members who make that happen.
Apply Now

Generous Time-Off Most Family‑Friendly Hours In The Business

Excellent Benefits Horizon BlueCross BlueShield Health/Dental/Vison Programs

Employee Lease Program Discounted Rates Including Insurance, Maintenance & No Credit Check

401K Retirement Generous Match

Promoting From Within 8+ Years Average Of Employee Tenure

Serving Our Community Active In The Tri-State Area Community

10+ Year Winner Volvo's Prestigious Excellence Award

1,000+ DealerRater Reviews 4.8/5 Star Rating

Lunch Is Provided Every Saturday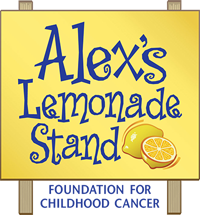 We Proudly Donate To Alex's Lemonade Stand
$10 per car is donated to raise money and awareness of childhood cancer. Alex's Lemonade Stand is a non-profit organization that focuses primarily on research into new treatments, cures, and to encourage and empower others - especially children - to get involved and make a difference for children with cancer.
Available Positions
We seek smart, caring and capable people who above all else, are nice and pleasant to be around. That makes for a workplace that is fun, invigorating, challenging and supportive. Our management team is hands-on and transparent. We invest in our employees and promote from within often.
Sales and Leasing Specialists
We are searching for individuals with a great attitude, fun personality and excellent work ethic who are driven to learn and grow. Excellent communication skills (both verbal and written) are essential. Prior auto sales experience a plus, but not required.
Experienced Automotive Technicians
We are seeking an experienced automotive technicians to join our successful state‑of‑the‑art Service Department. A valid driver's license and good driving record are a must for insurance purposes. This position will perform vehicle diagnosis as well as repairs and maintenance for all luxury brands in addition to other off makes that we often see in our shop.
Valets
The ideal candidate is high-energy and very friendly as they will be assisting in welcoming guests upon arrival through departure in our Service drive. Must have a clean driving record.
Product Delivery Specialists
This position is a high-luxury resource aimed at directly and personally serving our owners by taking unparalleled product knowledge out to them, wherever and whenever is best for their schedule.