Reserve Your Volvo in Englewood, NJ
Reserve
Your Volvo
in Englewood, NJ
At Prestige Volvo Cars Englewood, we have new inventory arriving
daily—secure

the Volvo model you're looking for today!

You may have noticed that dealerships across the nation are experiencing an inventory shortage. But, that does not mean that you have to settle on your next new luxury car purchase. Prestige Volvo Cars Englewood, serving all of New Jersey and New York City—has a great selection of new Volvo SUVs, cars, and wagons at our Englewood car dealership arriving every day with even more on the way. Our Volvo team assists car shoppers in Fort Lee, Bergenfield, Tenafly, Hackensack, and beyond in reserving their preferred new Volvo model with ease. Let us know which Volvo model you are interested in by filling out the form below, and a member of the Prestige Volvo Cars Englewood team will reach out to you shortly.
Reserve Your Next Volvo
Prestige Volvo Cars Englewood in
Englewood, NJ
Answers Your Questions
Our team is here to help answer any questions you may have about reserving your next new vehicle from our New Jersey Volvo dealership. Feel free to read over our frequently asked questions below and use our chat tool below to ask our team any additional questions you may have.
To let us know you're interested in reserving a new vehicle, fill out the form above. Tell us which Volvo model you want, trim color, and any package preferences you have. A member of the Prestige Volvo Cars Englewood team will contact you to verify your selection and discuss any incoming stock that might match what you are looking for.
---
The manufacturer sets the lead times, and they can vary depending on the Volvo model and available trim and configuration you are looking to purchase. We will make every effort to get you available options that fit your criteria as soon as possible.
---
No! The great thing about reserving an incoming Volvo model at Prestige Volvo Cars Englewood is that it will never cost more.
---
Yes! We have many different Volvo leases and finance options available at our available at our Englewood luxury car dealership. Our team would be happy to explain all options and help arrange financing for your new Volvo or available leasing options.
---
Yes, you may be eligible for Volvo financing and incentives available at the time of the purchase. A member of our Volvo team can assist you in navigating what incentives are available to you, including any loyalty or affinity programs currently running.
---
Once your vehicle arrives at our Englewood Volvo dealership, a team member will reach out to schedule delivery. If any additional information is needed to complete the sale, we will collect that at this time as well.
---
Reserve your next new Volvo at Prestige Volvo Cars Englewood in
Englewood, NJ
Prestige Volvo Cars Englewood strives to provide car shoppers in New Jersey and New York City with an above and beyond customer experience, starting with finding you the perfect luxury vehicle. Our team of Volvo specialists can assist you in nearing down which Volvo model is right for you, then schedule a test drive at a convenient location, whether it's our Englewood car dealership, at your home or work. Once you select your next car or SUV, you can purchase it online with Prestige Express Purchase, and we'll even deliver your Volvo to you. Car shoppers in Englewood, Bergenfield, Teaneck, and New York City know they can rely on Prestige Volvo Cars Englewood to provide an outstanding experience and selection of new and pre-owned Volvo models.
Reserve our most popular Volvo models
We have assisted countless car shoppers in Fort Lee, Teaneck, Hackensack, Englewood, and beyond reserve their desired Volvo model. Some of our most popular Volvo vehicles that we've assisted shoppers reserve are:
Contact Our Team to Get Started
Are you thinking about purchasing a new Volvo SUV, wagon, or sedan? Contact our Volvo dealership in Englewood, NJ, and we will start to find you the precise Volvo model you are looking for–even if you think you won't be purchasing for a few months, we recommend you start the discussion, so our team can begin the search. To kick off the reservation process, fill out the form above or use our chat tool below, and our team will work on getting you into the Volvo you have been searching for in the tri‑state.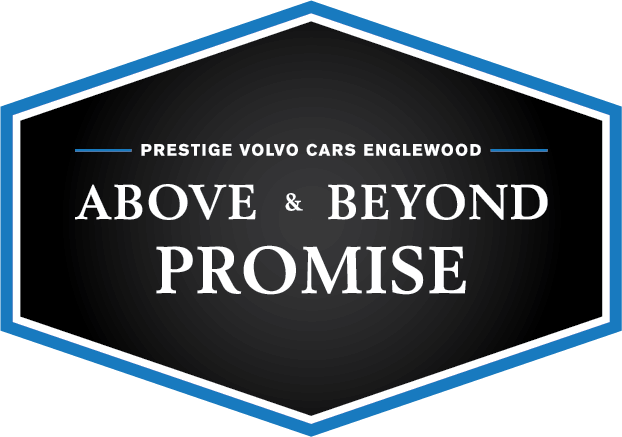 At Prestige Volvo Cars Englewood, the entire experience is built around you...
We'll Bring The
Test Drive To You
Complimentary
Delivery
Pick Up
& Delivery
Above & Beyond
"I could not be happier with the entire experience at Prestige Volvo."
Matt G — Google Review